Chimney Cap Replacements
With years of experience in the inspection and sweeping business, the professionals at Chimney Champions understand that chimney caps are an important component for the protection of your chimney system. If you suspect your cap is damaged or missing, request service now or call (904) 268-7200 to speak with one of our knowledgeable team members.
What Is a Chimney Cap?
Contact Us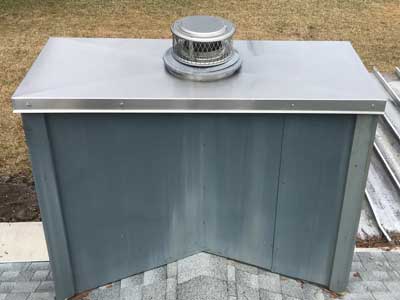 Caps Help Prevent Chimney Issues
Moisture
Caps reduce the likelihood of water getting into the chimney flue and chase area. Without a cap, water will damage not only your chimney system making it unsafe for use, but the water will leak into other areas of your home, leading to structural framing damage, deterioration of other components (insulation, walls, ceilings, etc.), and possibly mold growth.
Downdrafts
Certain styles of chimney caps can help to reduce or prevent downdrafts. Especially if your home is on the beach (or anywhere east of Interstate 95 for that matter), blasts of air can force smoke into your home – plus cause inefficient heating.
Nesting
Caps fitted with wire mesh prevent animals from nesting in the chimney or entering your home. Birds are notorious for building nests in chimneys and obstructing the air flow needed for proper drafting and the safe elimination of toxins.
Sparking
Wire mesh on a chimney cap also functions as a spark deflector (sometimes called a spark arrestor), helping to prevent flammable debris and embers from flying out of your chimney. This reduces the chances of catching your home (or a neighbor's home) on fire!
Trusted Team of Professionals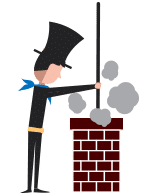 As trusted and licensed professionals, the team at Chimney Champions is your best choice for chimney inspections, sweeping, and repairs. We serve Jacksonville and the surrounding areas of Florida including St. Augustine, Orange Park, Middleburg, and beyond. Request service now or call (904) 268-7200 to speak with one of the knowledgeable team members.