Why Chimney Champions Is Your Best Choice
---
Affordable Services
Locally Owned
Advanced Technology
Certified Inspectors
Beware the "Cheap Sweep"
When it comes to your home, the best protection for a safe fireplace is to ensure that the chimney is examined annually by a technician certified by the Chimney Safety Institute of America (CSIA). At Chimney Champions®, our inspectors strictly follow CSIA standards and will never recommend any repairs or services that are unnecessary. All of our advice is third-party, unbiased, and completely objective. Don't cut corners. Hire the professionals.
Book Online
Contact Us
Frequently Asked Chimney Questions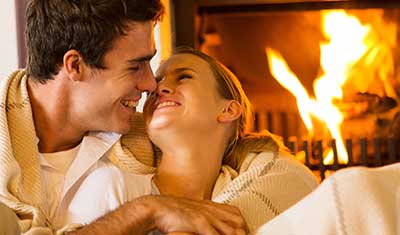 Certified & Experienced Chimney Experts
Safety is always our number one priority. That's why Chimney Champions® is a member of the National Chimney Sweep Guild, and our technicians follow the standards of the Chimney Safety Institute of America. We provide top-notch chimney inspection and sweeping services in Jacksonville, FL, and the surrounding areas of St. Augustine, Orange Park, Middleburg, and beyond. Schedule service now or call (904) 268-7200 to speak with one of our knowledgeable team members.
Book Online
Contact Us