Why Chimney Champions Is Your Best Choice
At Chimney Champions®, we take the guesswork out of chimney inspections and sweeping/cleaning. Every inspection we complete is performed by a certified chimney professional. Call (904) 268-7200 to speak with one of our knowledgeable team members.
SPECIAL UPDATE: Chimney Champions is proudly under new ownership by Michael & Laura Wood and Aaron Arters. Mike will remain the lead inspector. Expect the same great service he's provided for years to come!
Contact Us
FAMILY OWNED & OPERATED | GENERATIONS OF CHIMNEY SWEEPS
 Family owned and operated, trained by a third generation chimney sweep. We will always provide the highest quality of workmanship, honesty, and professionalism you deserve. With a history of chimney sweeps running through our blood from the Appalachian Mountains we thoroughly enjoy what we do.
We enjoy the outdoors a great bit, paddle boarding, beach cleanups, diving, river dive cleanups, etc.
We are always looking for more ways to be green and help out this beautiful rock we call home.
A proceed of our sweeps and inspections is put toward ocean and river cleanups.
We gladly are able to offer all digital copies of receipts, invoices, estimates, safety reports, & more! We are proud to offer superior chimney sweep services to Jacksonville,
Ponte Vedra Beach, Orange Park FL, and beyond.
SCHEDULE CHIMNEY INSPECTIONS ONLINE
 Scheduling a chimney inspection online couldn't be easier! 
Questions or want to schedule a chimney inspection by phone? Call (904) 268-7200
---
Affordable Services
Locally Owned
Advanced Technology
Certified Inspectors
Beware the "Cheap Sweep"
When it comes to your home, the best protection for a safe fireplace is to ensure that the chimney is examined annually by a technician certified by the Chimney Safety Institute of America (CSIA). At Chimney Champions®, our inspectors strictly follow CSIA standards and will never recommend any repairs or services that are unnecessary. All of our advice is third-party, unbiased, and completely objective. Don't cut corners. Hire the professionals.
Contact Us
Frequently Asked Chimney Questions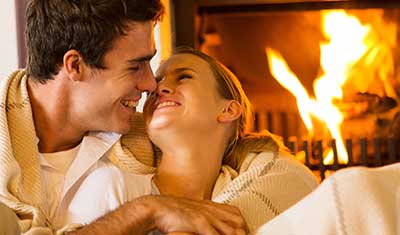 Certified & Experienced Chimney Experts
Safety is always our number one priority. That's why Chimney Champions® is a member of the National Chimney Sweep Guild, and our technicians follow the standards of the Chimney Safety Institute of America. We provide top-notch chimney inspection and sweeping services in Jacksonville, FL, and the surrounding areas of St. Augustine, Orange Park, and Middleburg. Call (904) 268-7200 to speak with one of our knowledgeable team members.
Contact Us