The Chimney Champions Difference
Safety is
our priority
Our goal is to be sure that your home has a safe chimney for your fireplace. Chimneys that are cleaned regularly will draft better, which greatly reduces the risk of unwanted fires, and an annual inspection verifies the system is ready for use.
Expert, qualified inspectors
Our technicians are certified by the Chimney Safety Institute of America, and we adhere to CSIA standards in all the work we do. Additionally, our lead technician is licensed as a state of Florida home inspector and holds multiple certifications.
State-of-the-art technology
We use only the highest quality technology, including our 360-degree Chim-Scan® camera system, and advanced Nikron HEPA vacuum system that safely eliminates hazardous materials while leaving your home clean.
Full Service Chimney Repair
We provide professional, full service chimney repairs for both minor and major repairs.
We use drones
Aerial Drones are used at no extra charge – our inspectors are FAA Certified.
Contact Us
Meet Our Team
Chimney Champions® is known as the name to trust for all your chimney needs in in the Jacksonville, FL, area.
Michael Wood
CSIA Certified Chimney Sweep Certified Inspection Expert
FL License #HI9859 Member (NACHI16062120)
National Association of Certified Home Inspectors BS in Business Admin (UF Gainesville)
Laura Wood
Director of Operations
Previous owner of The Chimney Specialist,
Chimney Sweep in Training
Here to answer all of your questions and concerns!
Contact: Laura@chimneychampions.com
(904) 708-8777
ABOUT US | A FAMILY OF CHIMNEY SWEEPS
It runs in the family…
Certified and fully insured repair specialists at your service. Family owned and operated, trained by a third generation chimney sweep. We will always provide the highest quality of workmanship, honesty, and professionalism you deserve. 
Only the latest technology!
Our CSIA certified specialists are furnished with only the latest tools, technology, and top notch training, making The Chimney Specialists the best choice for all of your chimney and fireplace needs. We specialize in a variety of repairs as well as sweeps and safety inspections. Please contact one of our specialists anytime with questions or concerns!
We recycle and help protect our waters!
Hello, Laura here with Chimney Champions. We are always looking for ways to be more thoughtful of our earth and everyone on it, we provide digital receipts, invoices, estimates, and inspections to preserve our forests as well as our waters. We love our beautiful earth and put back a percentage from all of our proceeds to organize beach cleanups, river cleanups, as well as scheduled dive cleanup events. Ask us about our latest cleanups and what we have found recently on your next inspection!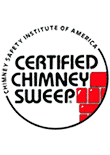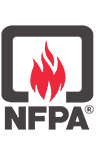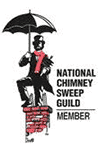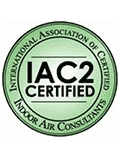 Rest assured, you can trust the expert chimney sweeps at Chimney Champions®. We serve Jacksonville and the surrounding areas of Florida including St. Augustine, Orange Park, and Middleburg. Request service now or call (904) 268-7200 to speak with one of our knowledgeable team members.